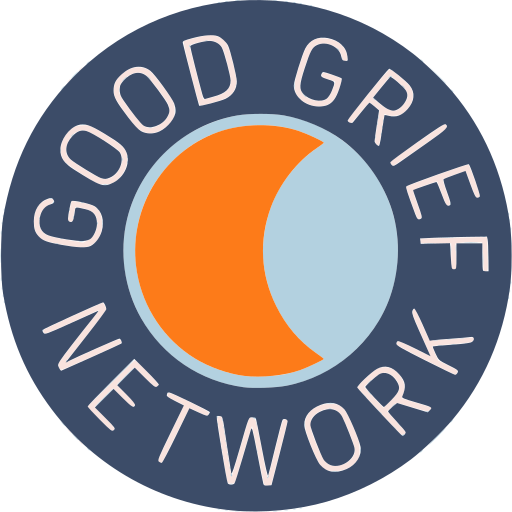 Exploratory Journaling for Tumultuous Times
A month-long guided journey to build emotional awareness, self-responsiveness, community, and resilience
If you…
Feel overwhelmed by heavy feelings about the state of the world…
Are looking for self-paced support programs…
Want to process your feelings within the privacy of your journal…
Crave artistic self-expression…
Seek to explore your emotional landscape with support and spaciousness…
This program was designed for you.
It is hard work to live with open hearts in a world that can break them at any moment.
So many of us who love this Earth have been grieving for a long time.
We feel heartbroken and exhausted by cultural cycles of separation, oppression, and trauma. We feel angry, depleted, powerless, and numb. Often worst of all, we feel isolated from others. We carry so much of this pain alone.
These feelings are healthy responses to climate emergency, species extinction, social injustice, violence, and displacement. These feelings have the power to enliven us, teach us about ourselves and our emotional landscape, and bring us back into connection with each other and the more-than-human world around us.
Despite how chaotic these times may feel, our feelings remind us of our life force. We are still here. We are still deeply-feeling animals, daring to love on a changing planet.
We are alive. And our aliveness deserves expression.
 How it works:
1. Receive a prompt a day to your email
2. Respond to the prompt at your convenience
3. Sign into your Writing Through It digital circle on Mighty Networks to connect with others, exchange resources, and share your writing
4. Build emotional awareness, self-responsiveness, and the communication skills to express complex feelings and reactions to the state of the world
Reflections from Program Participants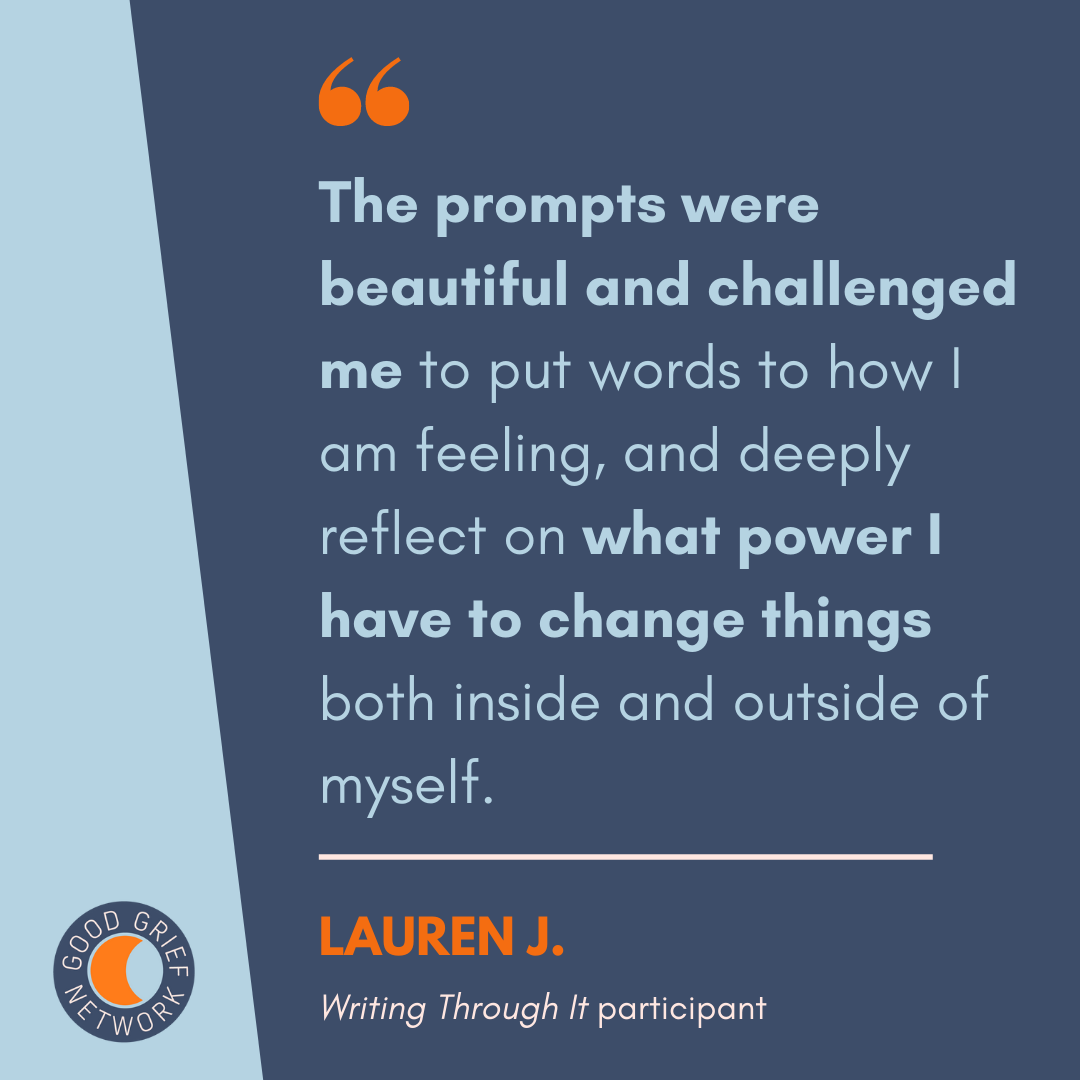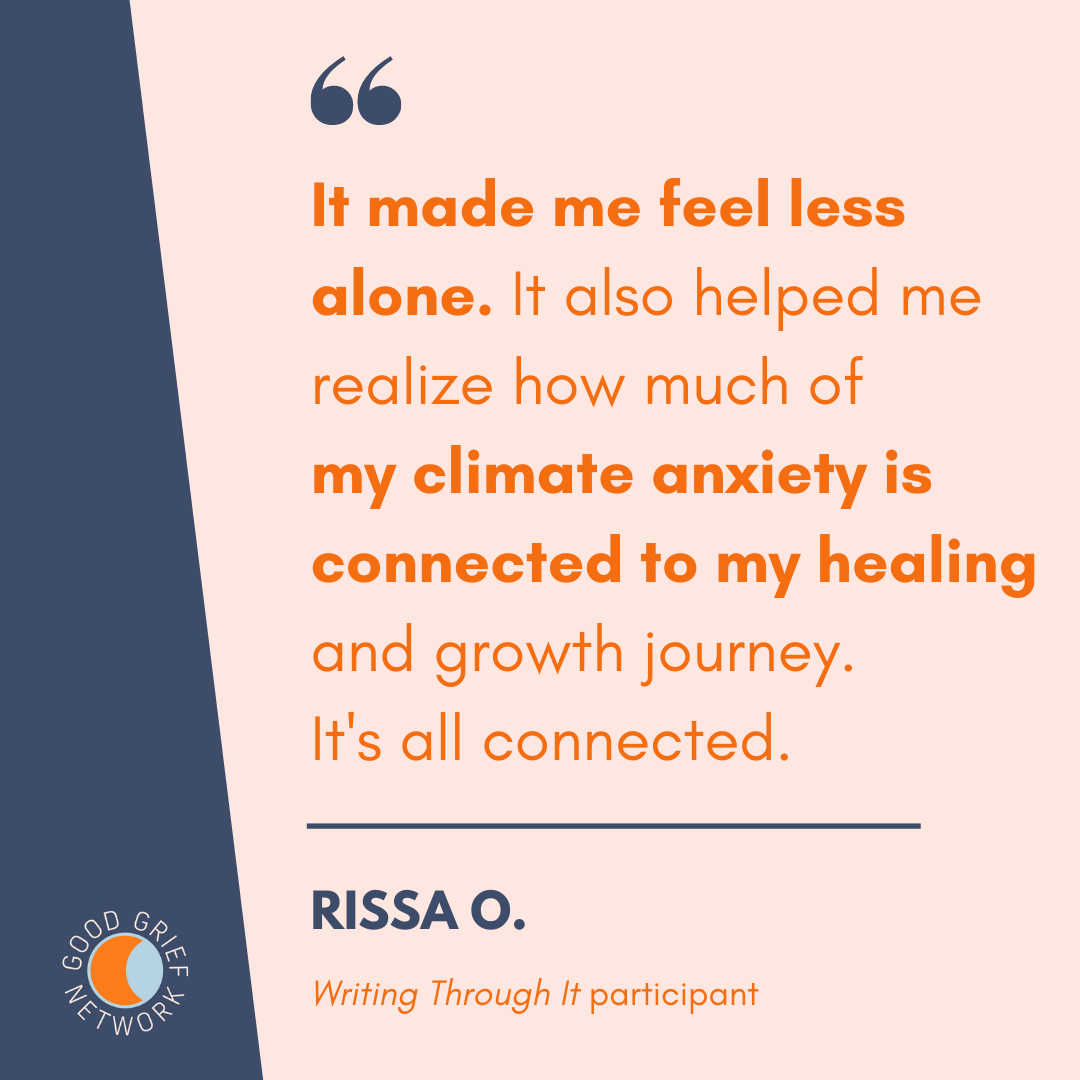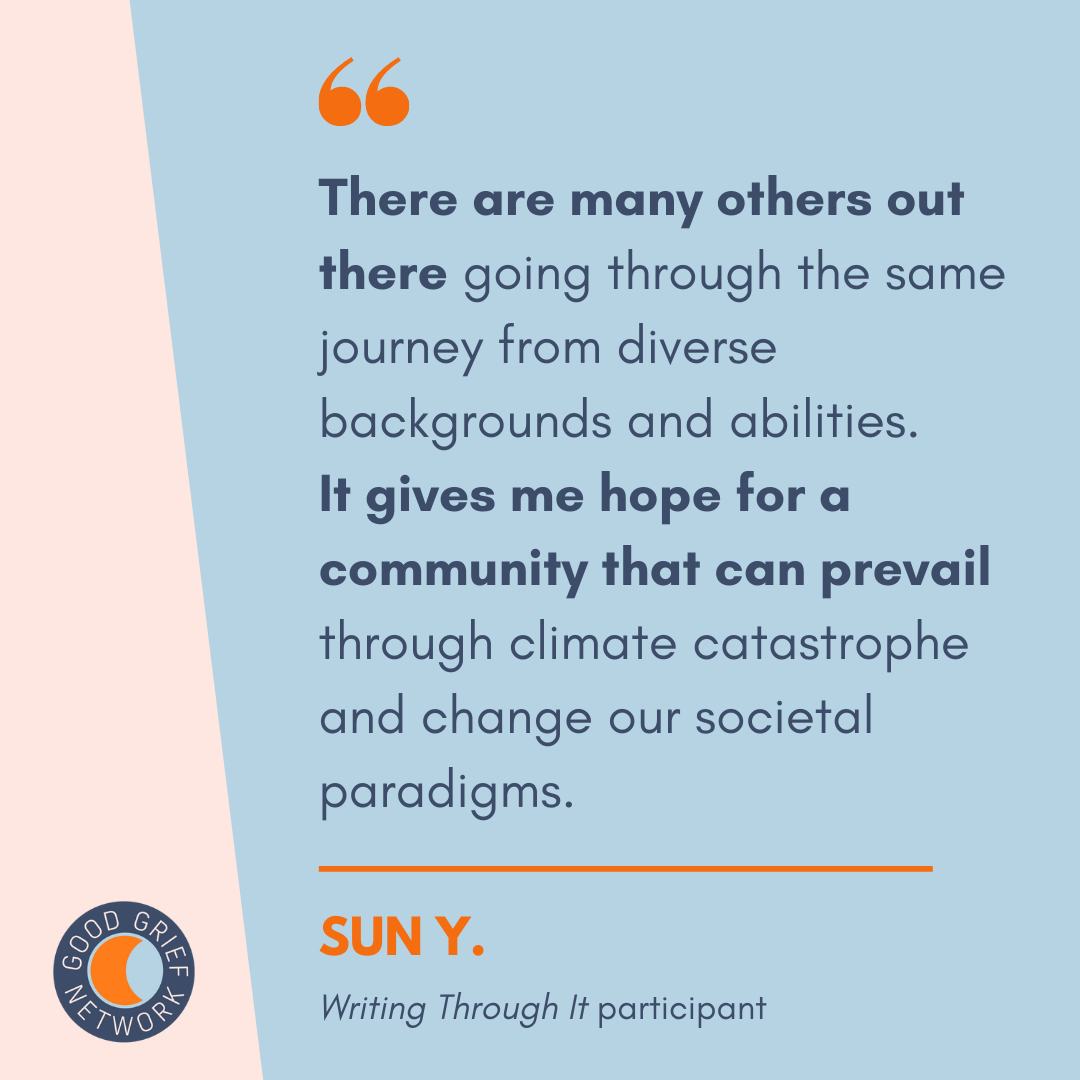 Your feelings have something to tell you.
We want to help you remember how to listen.
Writing Through It is a one-month online writing exploration that gives you space to tell the truth about how you're living through these chaotic and uncertain times.
This is a place to tap into your creativity to express thoughts and feelings that can't find a home in other areas of your life. It is a place to build community with people who share your grief, rage, dread, and fear.   
In this program, you will engage with your heavy feelings on a daily basis. You will put pen to paper – or fingers to keys – to tell the story of how you are navigating this Great Turning. You will be given a space to share your story with others, and hear their stories too.
This is not a space where you will find solutions, advice, or fixes; this is a place where you will be invited to explore questions without straightforward answers. It is a place to get curious about what happens in your mind and body when you slow don't instead of rushing to solutions. It is a place to practice art-based activism. It is a place to remember how to speak hard truths. And more importantly, it is a place to remember how to listen.
Throughout this month-long program, you will receive daily prompts from a Good Grief Network moderator, which you will be invited to share with your fellow participants in a private digital circle on GGN's Mighty Networks page.
This space will be lightly moderated by GGN's executive director, Sarah JS, and other GGN FLOW Facilitators, who will also participate in sharing. Because this space is designed to support you when you need it, there is no set writing time; you can visit the group, share, and respond at your convenience.