10-Steps

to Personal Resilience & Empowerment in a Chaotic Climate
Accept the Severity of the Predicament
Honor My Mortality & The Mortality of All
Develop Awareness of Biases & Perception
Practice Gratitude, Witness Beauty, & Create Connections
Grieve the Harm I Have Caused
Reinvest in Meaningful Efforts
Grief is not a problem to be solved, not a condition to be medicated, but a deep encounter with an essential experience of being human.
– Francis Weller
Join us, as we navigate this essential human experience together. 
Ten weeks. Ten meetings.
Small groups. Heart-centered process work. Together.
Good Grief Network provides social and emotional support to people who feel overwhelmed about the state of the world. 
Our unique 10-Step Program helps individuals build personal resilience and empowerment and strengthen community ties. Using embodiment exercises, journaling, and group sharing, we create brave and grounded spaces where people can collectively metabolize their heavy feelings.
Our distinct and decentralized 10-Step meetings also provide fertile ground for emergent and innovative visioning. As we connect with community, share vulnerability, and process our heavy emotions, we are able to envision new paradigms, access our unique gifts, and reorient our lives toward action at a time when action is essential.
Stay safe and join us online.
We are now hosting 10-Step meetings on Zoom. These digital meetings are two hours long and follow the same format as our in-person meetings, but allow for a wider range of participation from folks across different continents and time zones. 
Please join us for one of our upcoming 10-Step groups: 
Fall 2022 10-Step Group for Parents & Caregivers
Join GGN FLOW facilitators Kristan Klingelhofer (U.S.) and Teddy Kellam (Canada) for this special 10-week journey for parents, facilitated by parents.
Mondays from 12pm to 2pm Pacific Time (U.S. & Canada), from September 19 to November 21, 2022
Affiliate 10-Step Programs
Sit in circle with our trained, trusted friends.
Good Grief Network works with individuals and affiliate organizations who we have entrusted to run our 10-Step Program within their own communities.
Check back soon for upcoming affiliate 10-Step Programs!
Facilitating the 10-Step Program
Join the heart-centered revolution.
Are you interested in becoming a GGN-trained facilitator? Stay tuned! We're launching our online Facilitator Training Academy in mid-2021.
What folks say about facilitating the 10-Steps…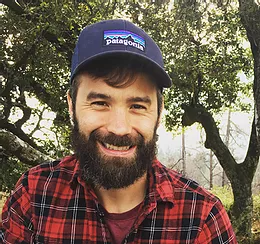 JOSH S.
⎯

⎯

⎯
The sacred space of the Good Grief circle is where I began to remember how to listen for my own voice and trust my power, as I learned how to hold space for the yearnings, fears and sorrows, and deep wounds of others. It is the only community where I have felt truly safe to face the immense trauma that has rooted into our way of life, and into my own heart, mind, and body.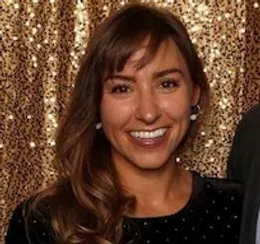 ABBEY K.
⎯

⎯

⎯
This was my second time facilitating these groups and my third time experiencing it and every time I learn more about myself, I learn new resources and ideas, and my gratitude cup is overflowing right now. You have really laid the foundation for people to process their grief and feelings in a way that sparks connection, growth and understanding.