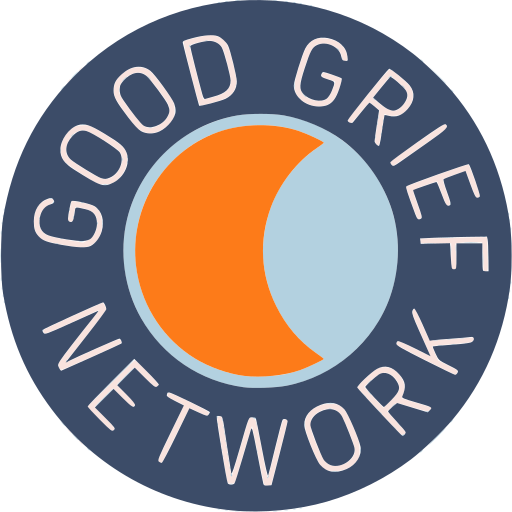 FLOW Facilitation Training
Good Grief Network's FLOW Facilitation Training is for individuals who want to facilitate GGN's 10-Steps to Personal Resilience & Empowerment  program.
FLOW Facilitators may apply to work directly with GGN.They may also host 10-Step groups within their own communities.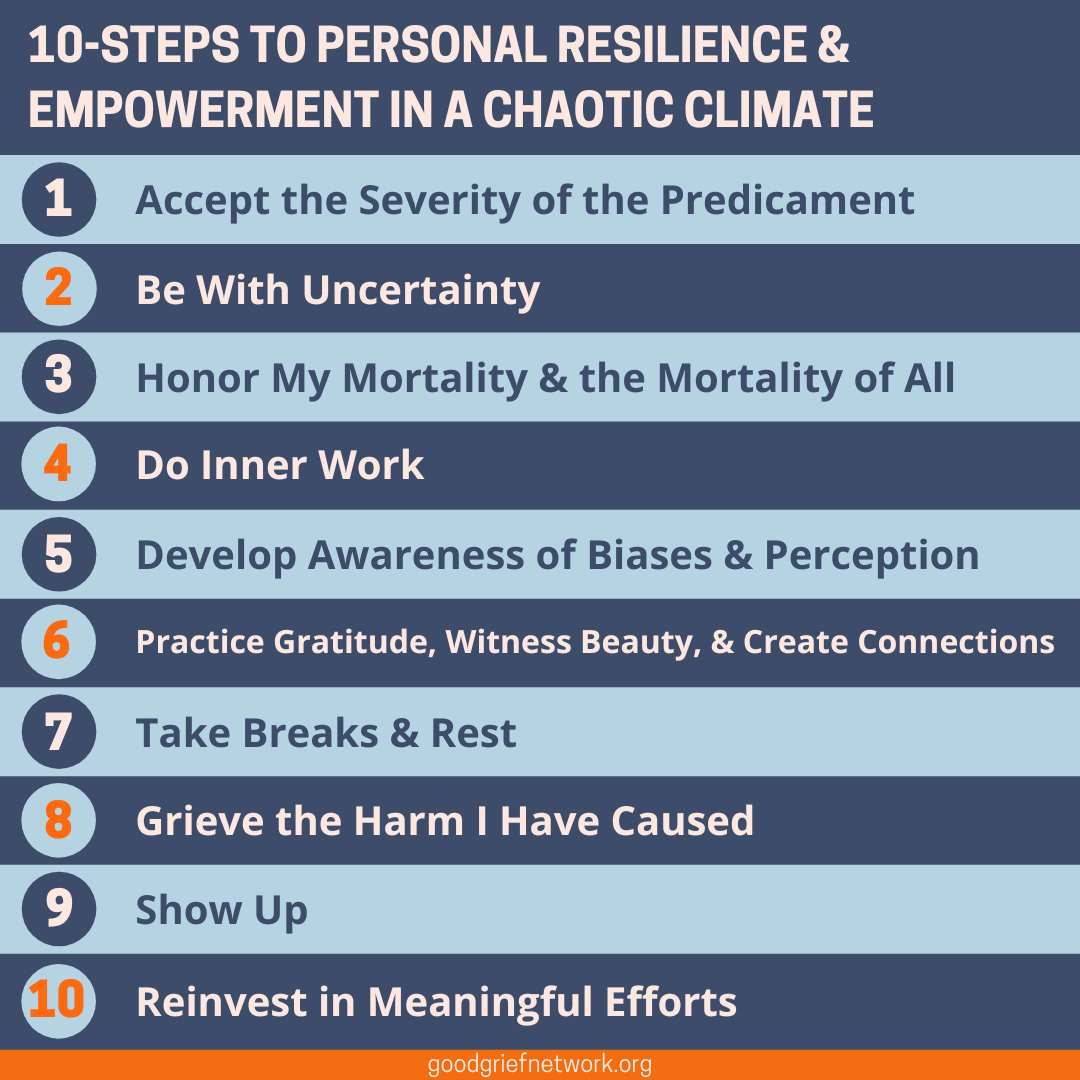 10-Steps to Personal Resilience & Empowerment in a Chaotic Climate
Good Grief Network's co-founders LaUra Schmidt & Aimee Lewis Reau created a unique 10-Step Program that helps participants metabolize feelings like grief, anxiety, despair, and anger in the face of large systemic issues such as climate emergency, ecocide, unequal wealth distribution, and rampant racism and oppression.
This program has been proven to help folks re-discover their personal agency and reinvest their energies in meaningful ways.
Brave, Emergent Spaces
GGN provides a structure and modality for the 10-Step Program, yet there is wildness in these circles.
A FLOW Facilitator is one who has been trained to respond with a deepened connection to their intuition and heart-center. We guide these circles in ways that help participants recognize and process their painful and heavy feelings about the state of the world, deconstruct and reorganize cultural narratives, build community, and maximize emergent possibilities. We aim to minimize harm as the external world grows more chaotic, creating more tension and frenzy in our internal worlds.
Just as a river flows but is confined by its banks, so too do our facilitators flow from step to step, moment to moment, creating brave spaces for participants to touch their edges and quiet their fear responses, but within the confines of the brave and emergent containers we create. In this way, we help participants connect to imagination and live meaningful and connected lives amidst the chaos.
FLOW Facilitation Training
The FLOW Facilitator Training will be a 12-week course hosted on Zoom with live teachers.
We will employ an inverted classroom model where the materials will be presented for the students to learn on their own time and we'll meet weekly to deepen the materials and connect with each other.
We know facilitating isn't easy. It requires a specific skillset that asks us to do some inner work before places where others feel empowered to do the same.
Together, we'll learn and explore processes for creating and maintaining a container ripe for emergence through personal and collective growth, shared wisdom, and inspiration. We will cover GGN's philosophy, best practices, conflict mediation tactics, time management, and also community-building techniques.
Notes
This training is designed for folks who intend to join Good Grief Network's facilitation team, facilitate 10-Step groups for their own community, and/or folks who want to deepen their understanding of the 10-Step philosophy and facilitation. Participation in this training is not a guarantee a spot on the GGN facilitation team. Joining our facilitation team involves an application process; this training is a prerequisite to that process.
FLOW FACILITATION TRAINING
I think the connection aspect of the group and non-judgmental space that is held in the group for people to openly say how they feel and be able to learn and grow from other perspectives is an incredibly useful tool. I am so glad to have found this group!
The 10-Steps left me with a greater understanding of myself as well as questions I will continue to work with. I also gained an understanding of the intersection between personal and planetary resilience and a sense of hope that this community can create the new paradigm.
Good Grief Network has helped me metabolize a build-up of climate grief that was leading to burn out and downshifting. Participating in the Good Grief Network is helping me continue my climate activism with more balance, resilience, and presence.
Good Grief Network's 10-Step Program is a peer-to-peer support group where people come together to process their heavy feelings about the state of the world, build resilient communities, and co-vision new futures. This program has helped thousands of people around the globe navigate heavy emotions, deconstruct cultural narratives, and redefine what meaningful action they can take for themselves and the collective.