Help Good Grievers get to Resiliency Conference!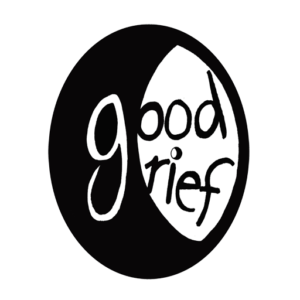 "The heart that breaks open can contain the whole universe."
-Joanna Macy
A few of us are trying to get to an Ecopsychology conference where Joanna Macy is the keynote speaker. This is HUGE for us as we continue to grow the Good Grief Group. Please buy a T-shirt. Support the group. Help us get to California.
---
Collective grief is paralyzing so many of us today. We believe community is tragedy's remedy, so when we heard about the phenomenal folks coming together at an Ecopsychology Conference with Keynote Speaker Joanna Macy, Good Grief Co-Founders, Aimee and Laura, committed to doing everything in our power to get there. This conference is focused on exactly the kind of inspiration and resiliency training that we aspire to help spread. We feel this is a key time to attend such a conference, but we're low on funds. Will you please buy a T-shirt and help subsidize the price of the conference and our travels to Petaluma, CA and back?
If you're interested in contributing in another way, please email us at goodgriever@gmail.com.
Read more about us in our Yale Climate Connections Article or visit the Good Grief Facebook page.